Fangs With Benefits
When a hapless vampire falls for a demon-summoning witch, trouble is almost guaranteed. Throw in a himbo vampire hunter, a shape-shifting succubus, and more than a few shady characters—it's just setting up for a bad romance.
Considering our characters from Spacejinx all started in a fantasy plot revolving around vampires, we're really just returning to form with Fangs with Benefits.
We're currently working on this idea as a collection of short comics and minizines; while we have no plans of turning this into a webcomic, you can read some of the short comics below.
Main Characters
"Rook" Lee: An overworked grad student at a magical university with a penchant for dabbling in darker magic. Coming from a long line of skilled diviners, he's spent his life trying to please his parents at his own expense. Ends up with Dante as his familiar through an accidental bonding ritual.
Dante De la Rosa: A dumb vampire masquerading as a bad boy even though he's really a softie at heart. Can turn into a bat, which is why he's stuck as Rook's familiar. Loves blood (a good idea for a vampire), sugar (a bad idea for a vampire), and a certain witch (a terrible idea for a vampire).
Short Comics
BE MINE, OWLENTINE!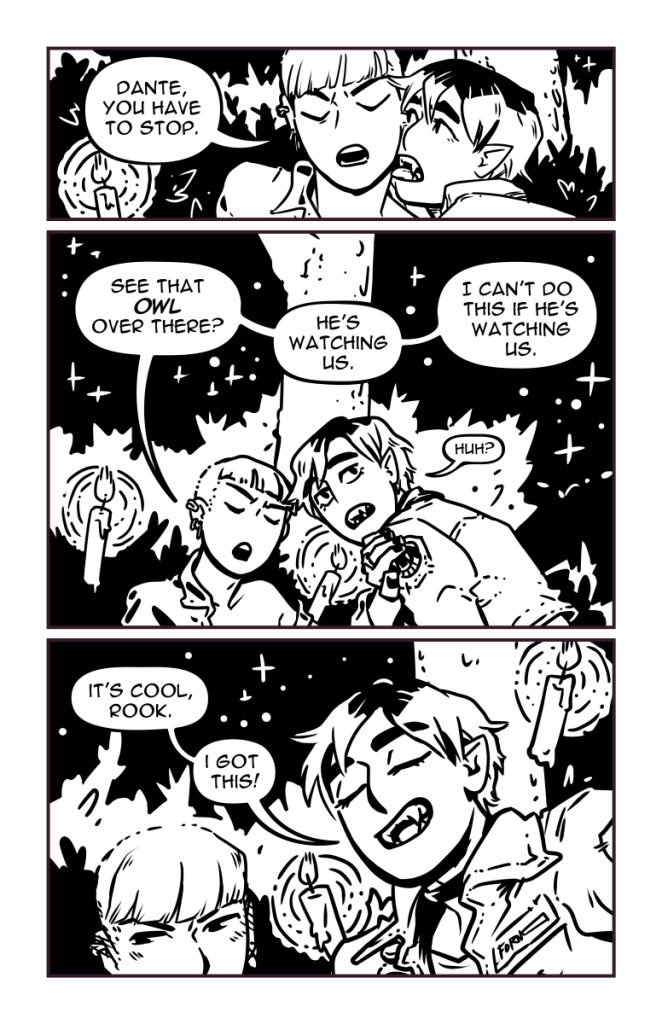 Merry Solstice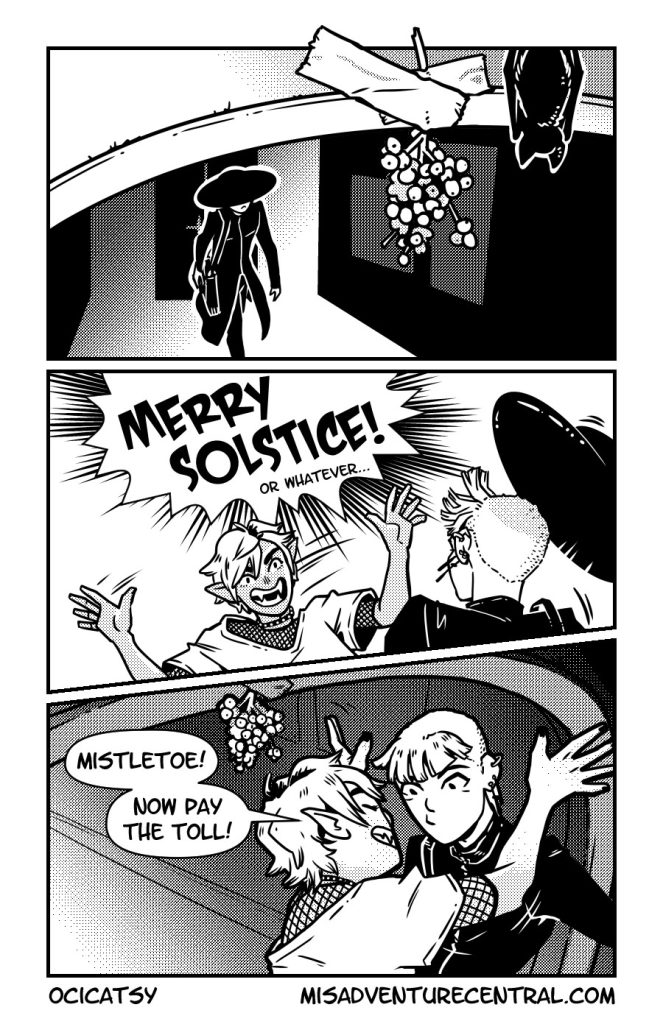 Let Them Eat (Pan)cake!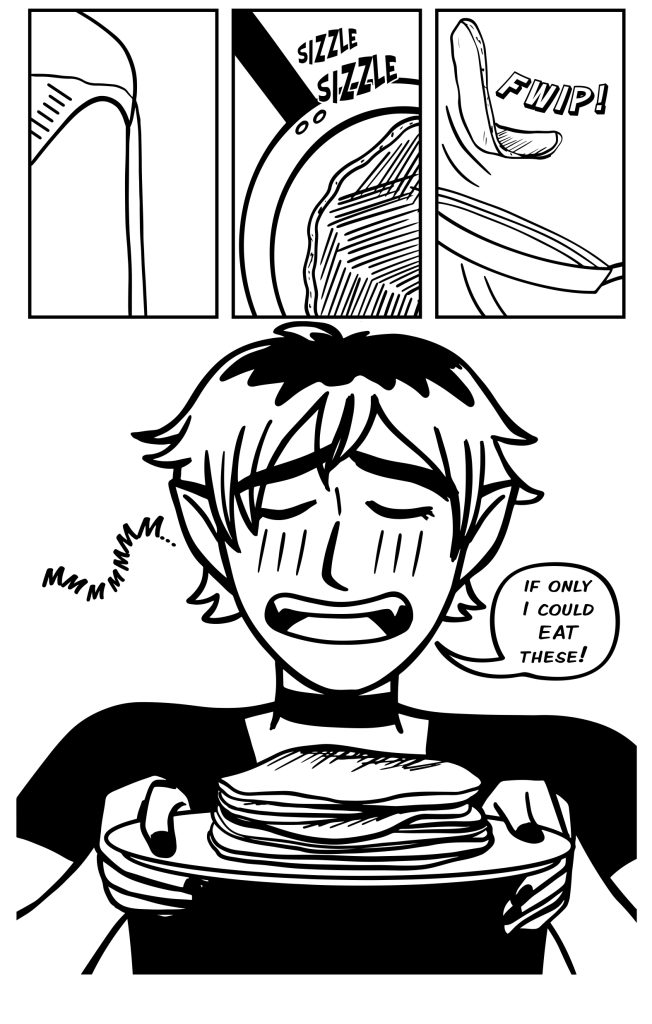 Miscellaneous Art